The new year is almost here, so you know what that means—new calendars!
New 2018 calendar designs are here.
Every year talented graphic designers work their you-know-whats off designing creative new calendar designs for the upcoming year. Creating a theme for a set of 12 months is one of the most challenging but fulfilling creative exercises. The best part is seeing how creative designers get displaying the month, days and other important elements of the calendar, while still keeping it functional.
To celebrate the coming of the holidays and the end of the year, I have compiled some of the most stunning 2018 calendar designs from around the web. Check out these awesome designs below for some inspiration and feel free to link to any cool 2018 calendar designs you have created for the new year.
Creative 2018 Calendar Designs
Typographical Calendar of 2018 by Lauren Kiser
If you could pick one word to describe each month of the calendar, which words would you pick? This artist's take is both a great lexical and typographical masterpiece.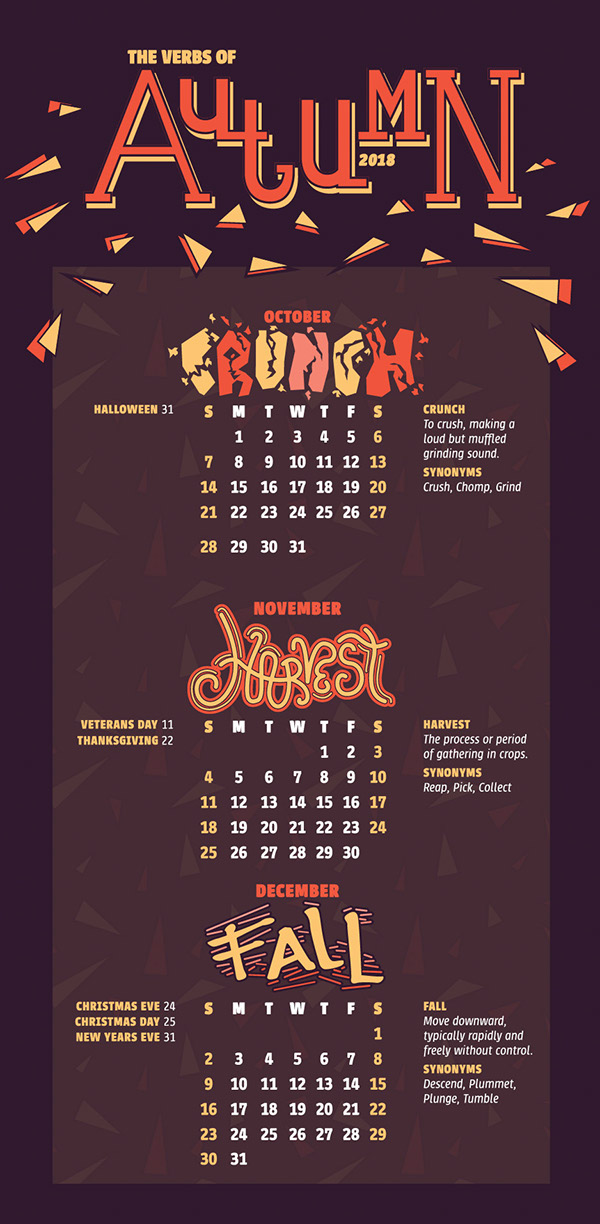 Travel Calendar 2018 by Helena Metsko
This calendar theme presents an artistic cut-out illustrations of famous cities accompanied with a quote that describes them. Can you guess them all?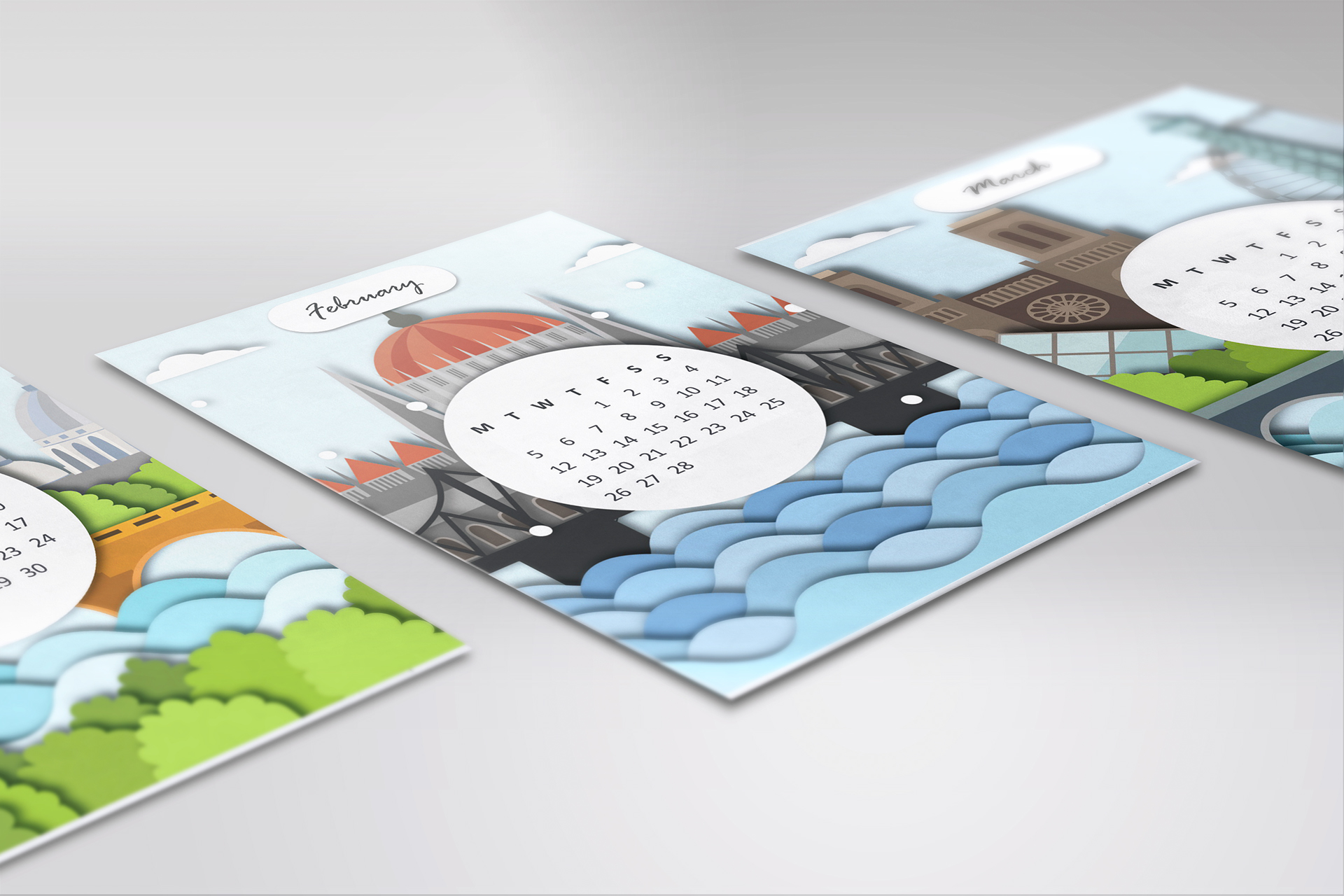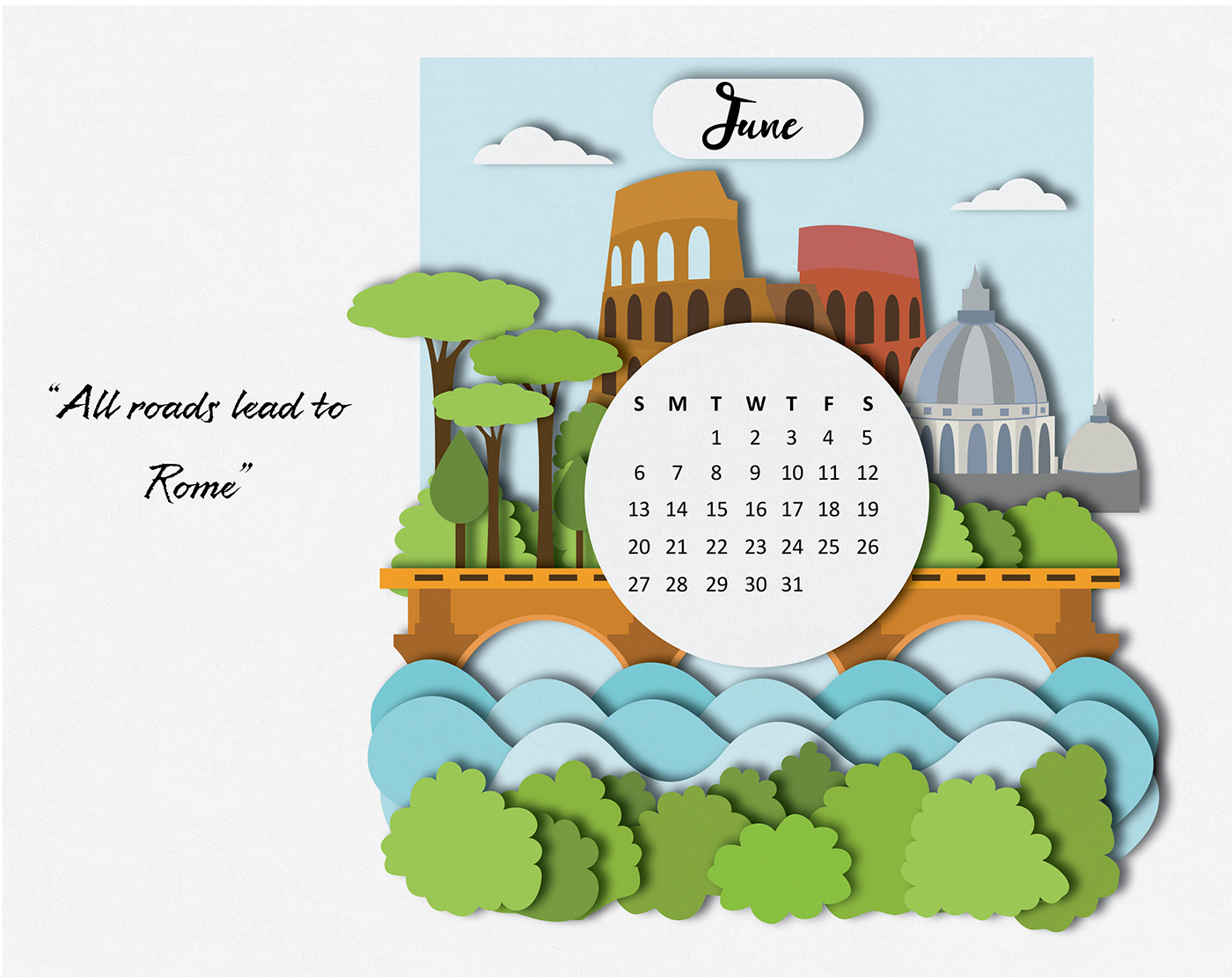 Spoonflower Calendar 2018 – Grains by Meike Engelmann
A set of grains is the theme of this simple but effective 2018 calendar design. It's perfect for the walls of people who prefer eating oatmeal in the morning.

Collage Art Calendar 2018 by Marko Köppe
This artsy 2018 calendar theme presents a collage, pop art version of famous paintings. It also has a layout for the dates that is certainly unique and fits the theme.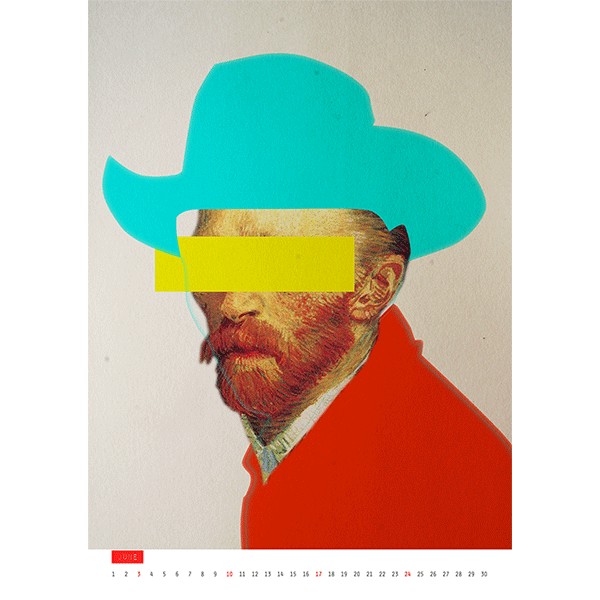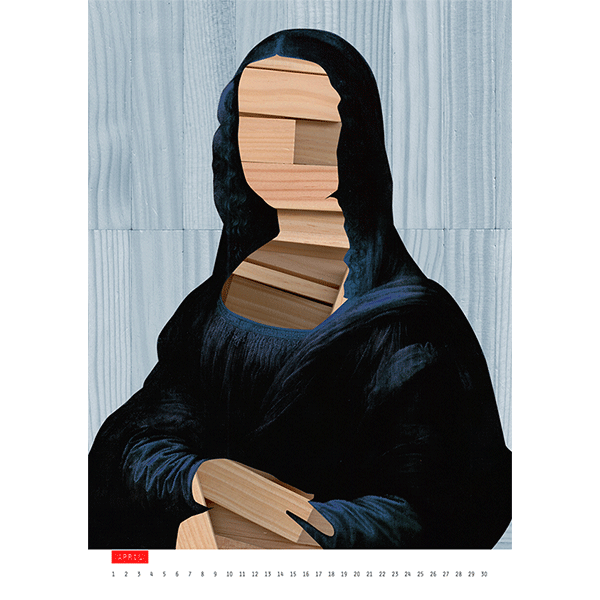 Illustrated calendar 2018 by Camille Romano
Inspired by "Rock, tree, cloud, mountain", this illustrated calendar features paper cut-outs and textures that remind me of Henri Matisse's artwork. The added Notes portion is especially helpful for reminders.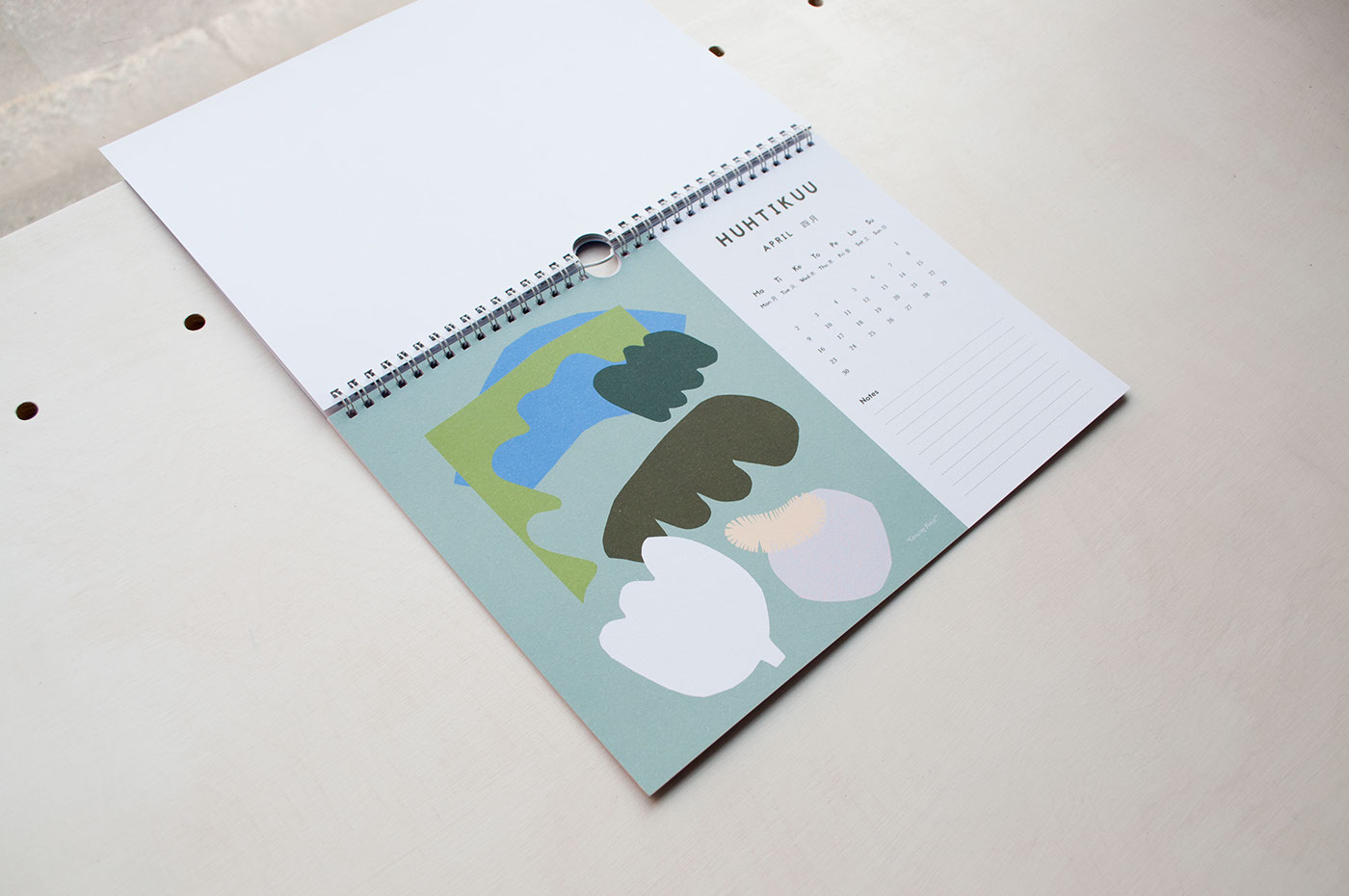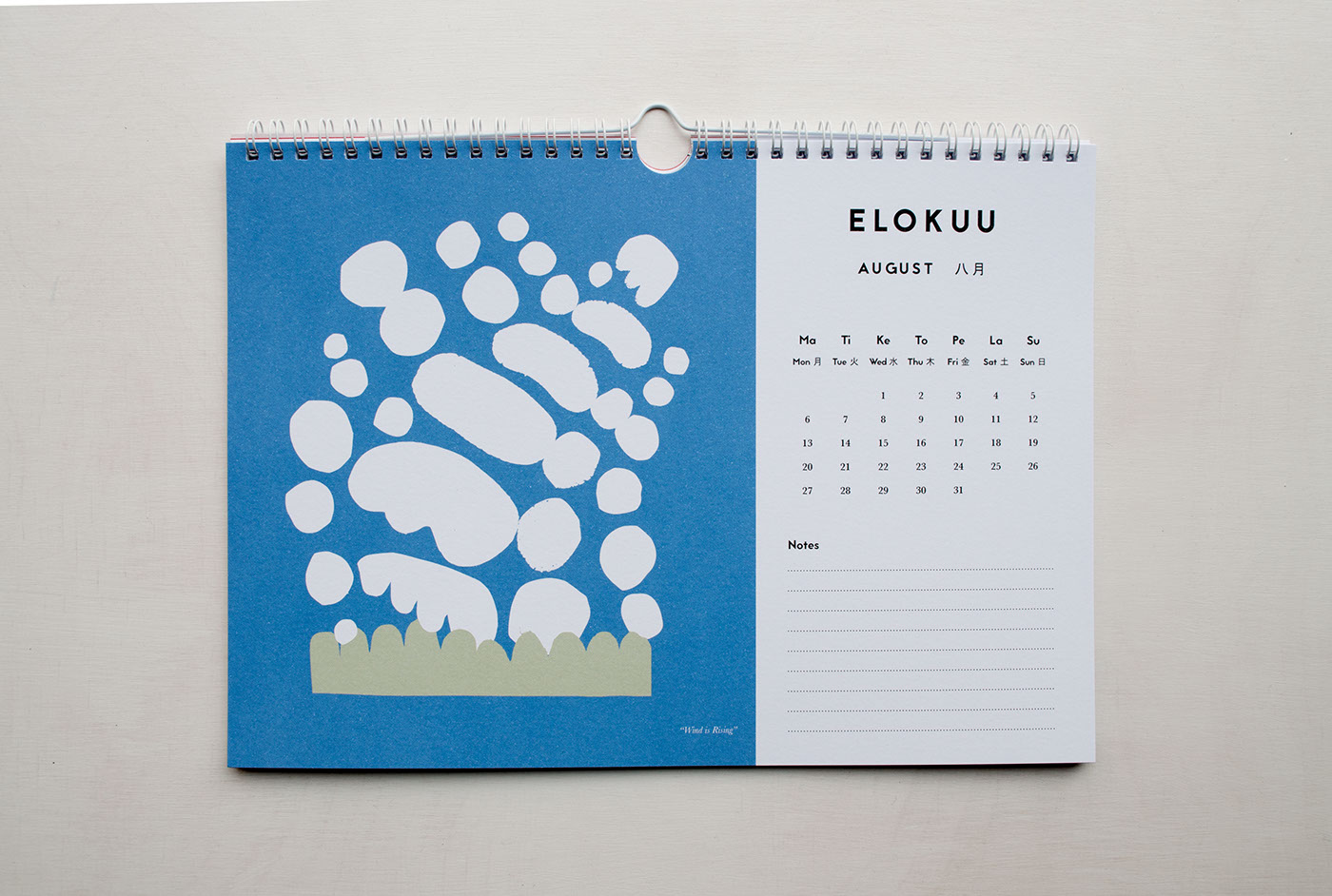 Wall Calendar 2018 by Abu Sayed
Urban cityscapes is the theme of this wall calendar. The portion at the bottom of each page is a great place to put your brand and contact details.

Wall Calendar «Red House» by Olga Begak
This vibrant 2018 calendar design uses the windows of a red building to showcase each month. Look closer and you will find creative details made with watercolor.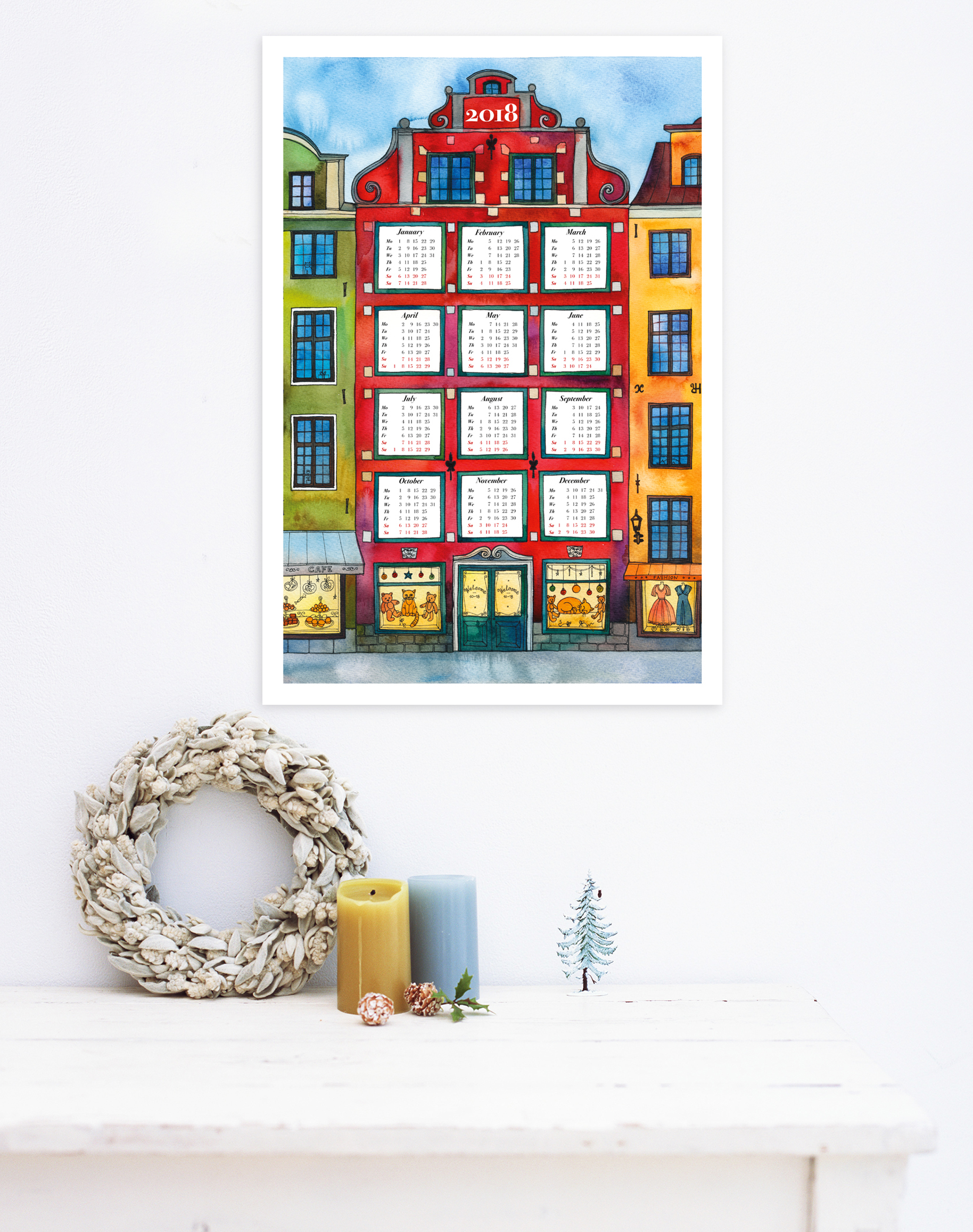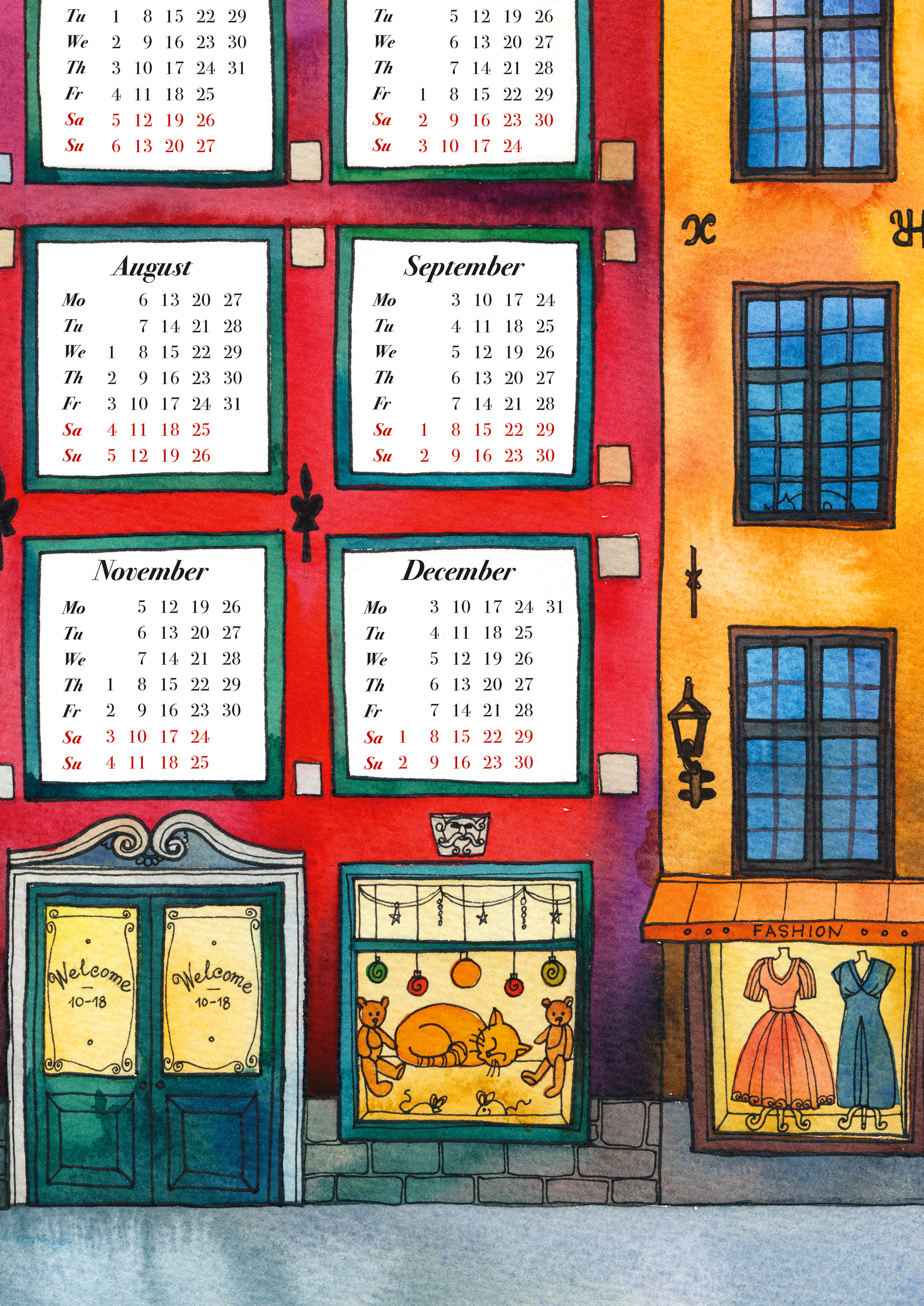 2018 Watercolor Calendar by Chloe Mignard
Minimalism is always a safe but effective theme in our current design standards. The white space around the deep green brush strokes is clean and pleasing to see.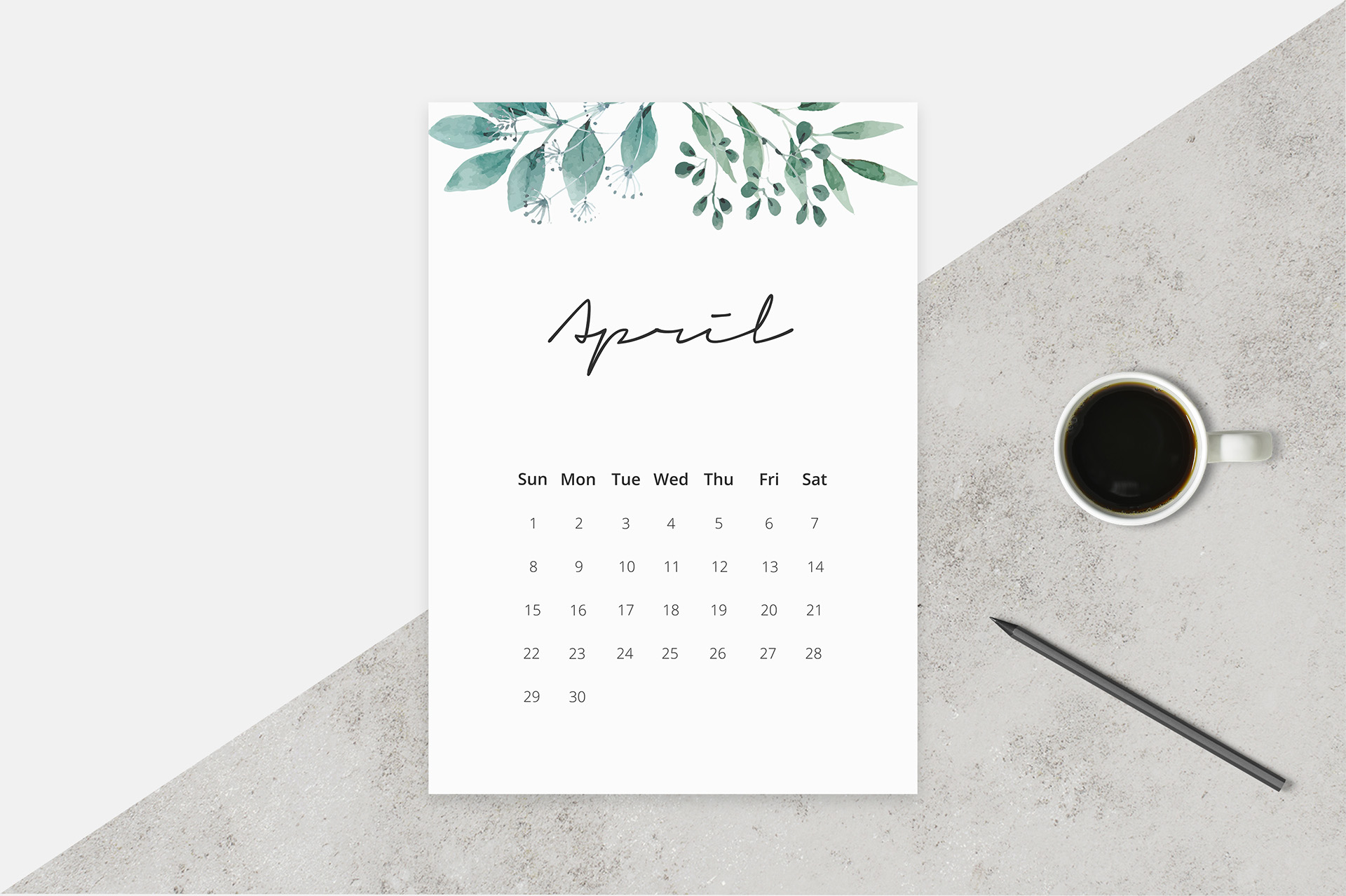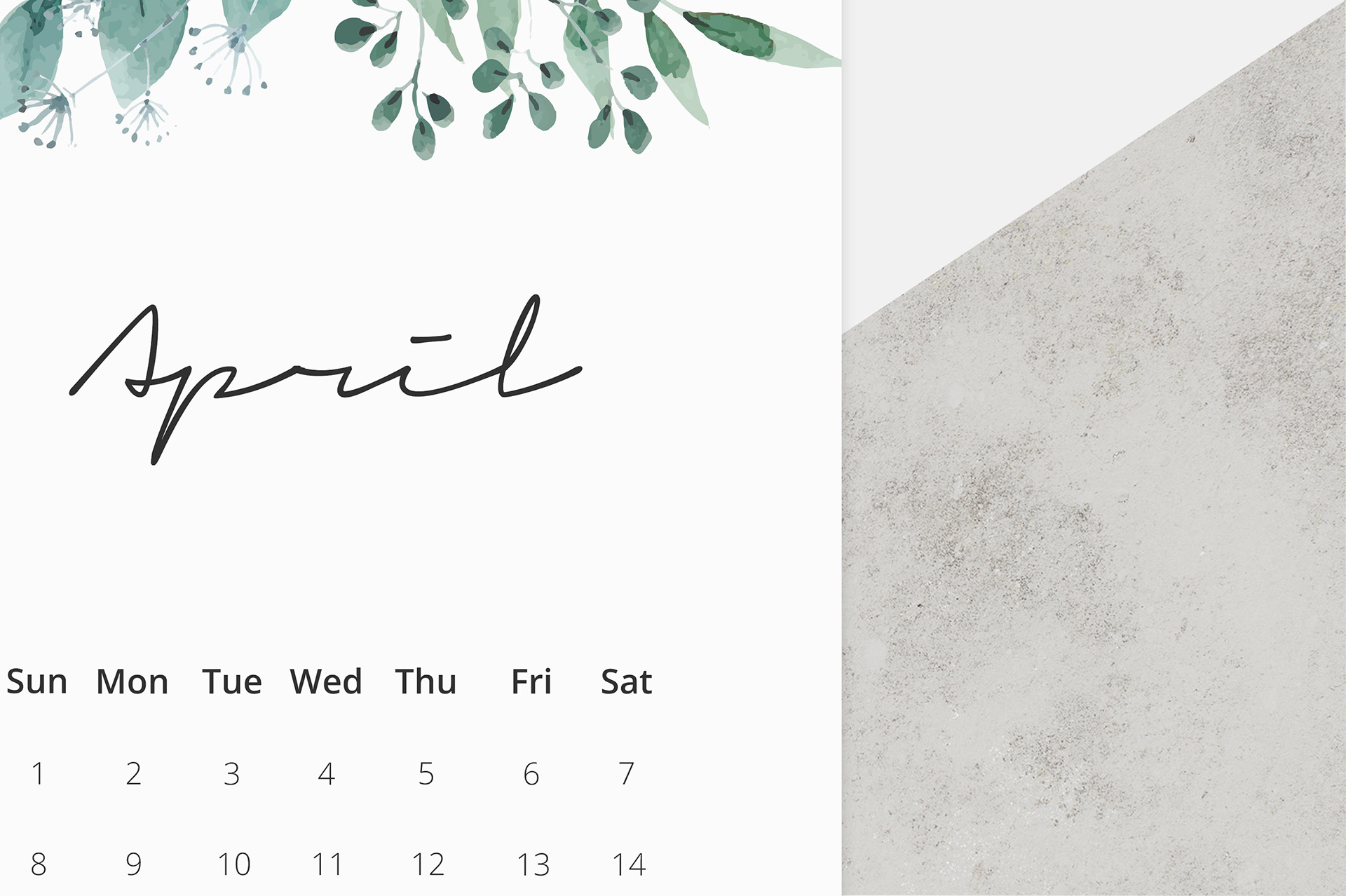 Watercolor printable A6 calendar 2018 by Mary Revina
The blot of watercolor behind the name of the month is simple but surprisingly works in this pocket calendar. The design is perfect for magnetic calendars you can stick on your fridge.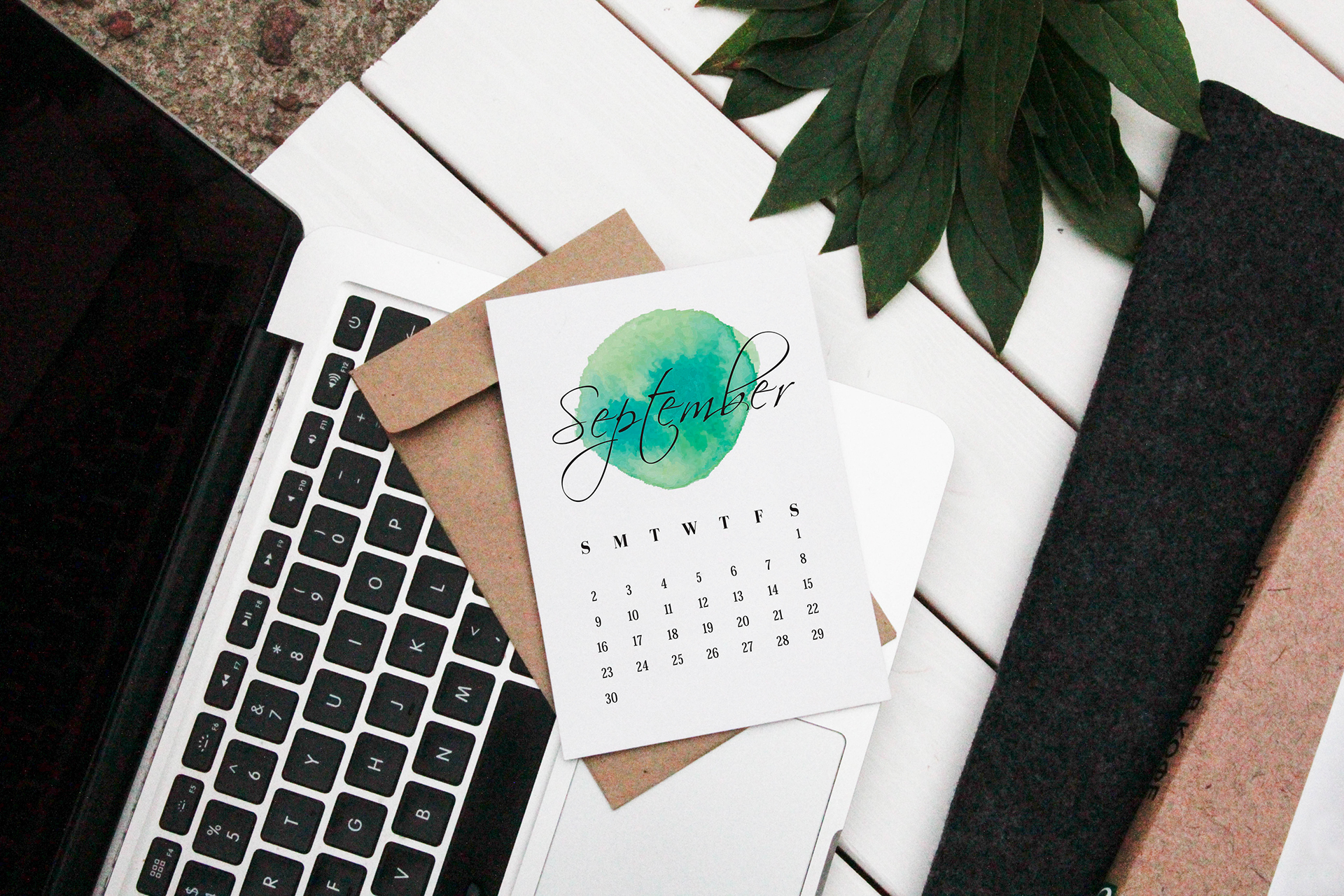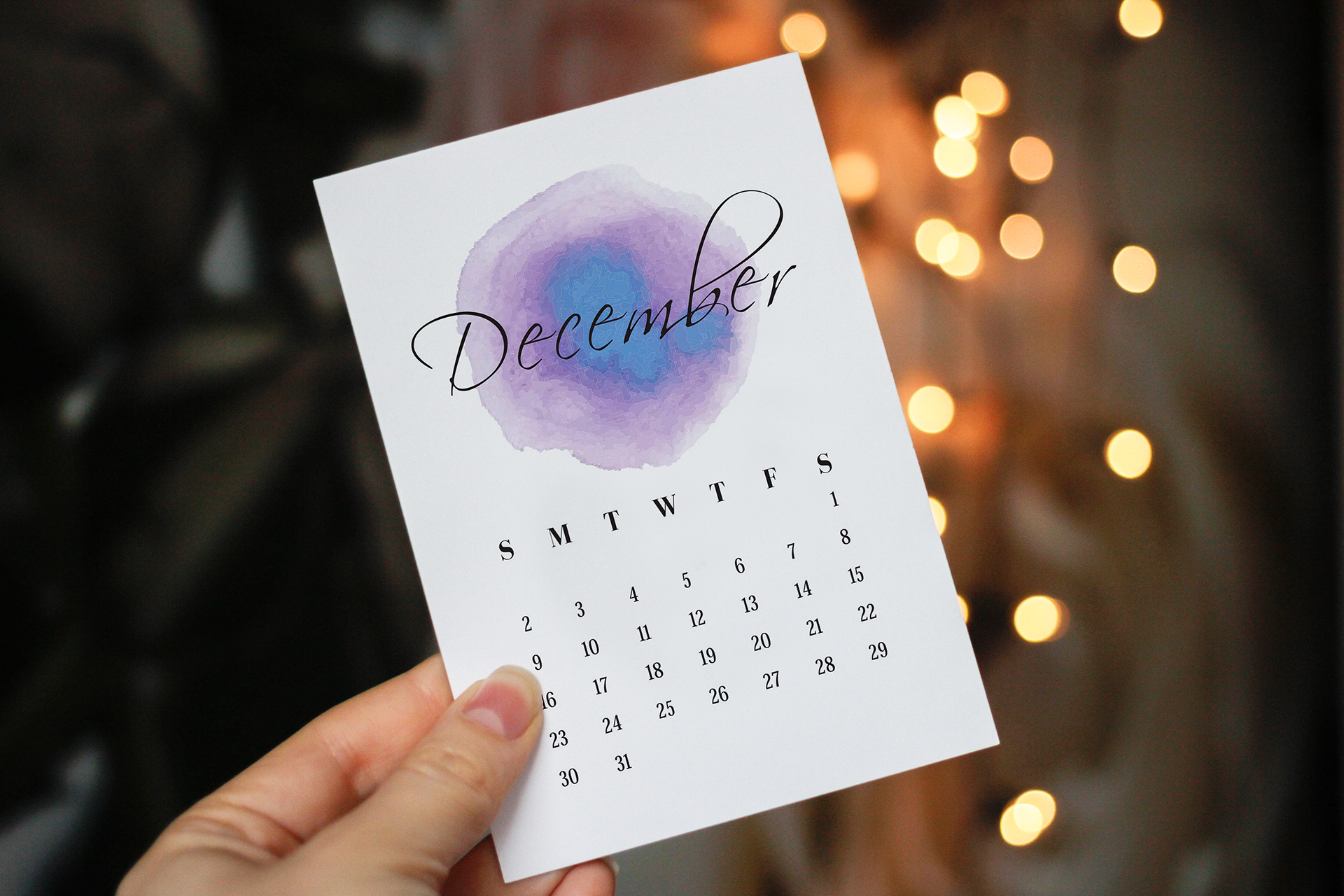 2018 wall & desk Calendar Stories from Forest by Ruta Dumalakaite
These gorgeous illustrations of forest animals interacting with city objects is my favorite in this list. With great design and function, it would be hard not to hang this on your walls. I would definitely do so.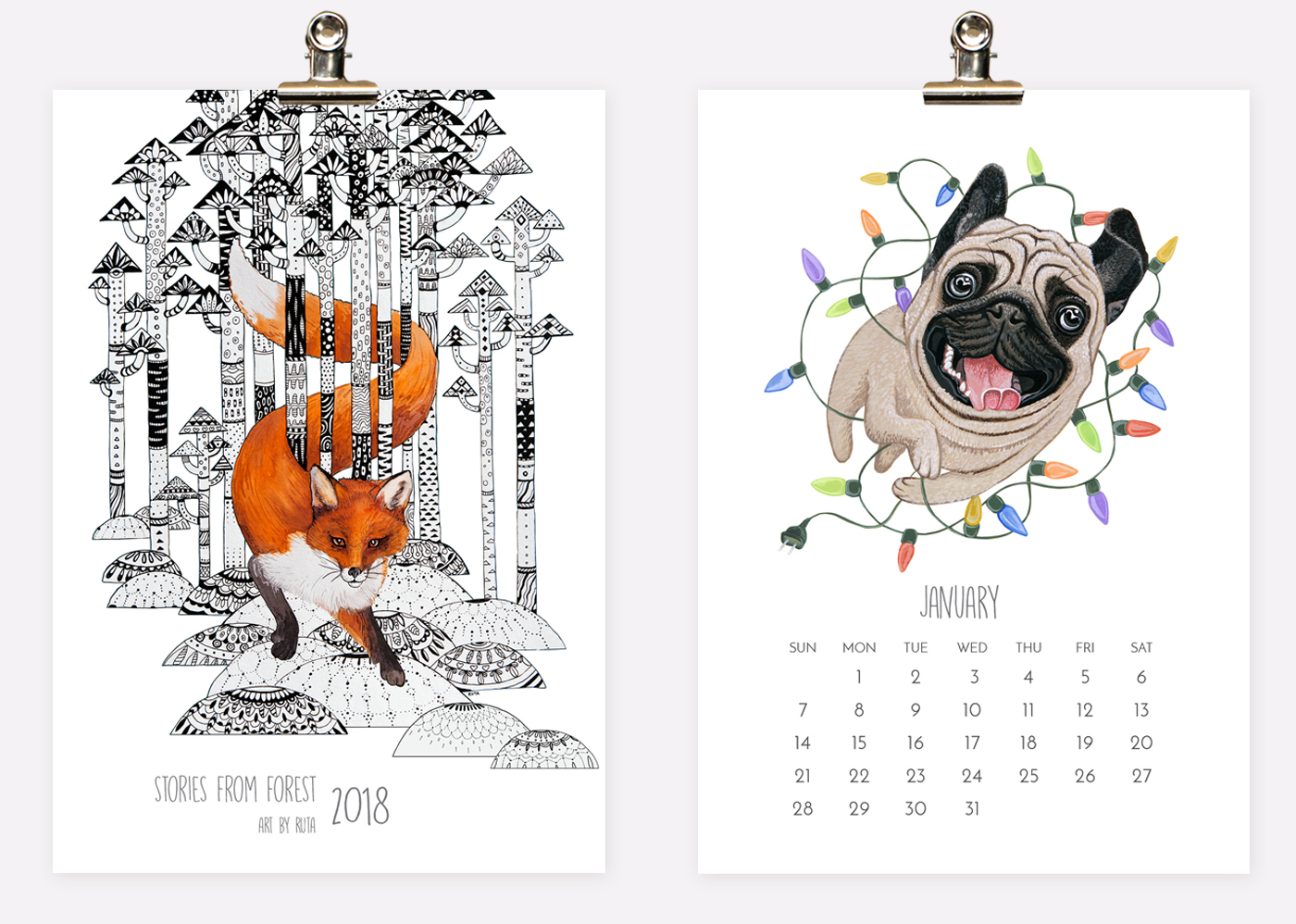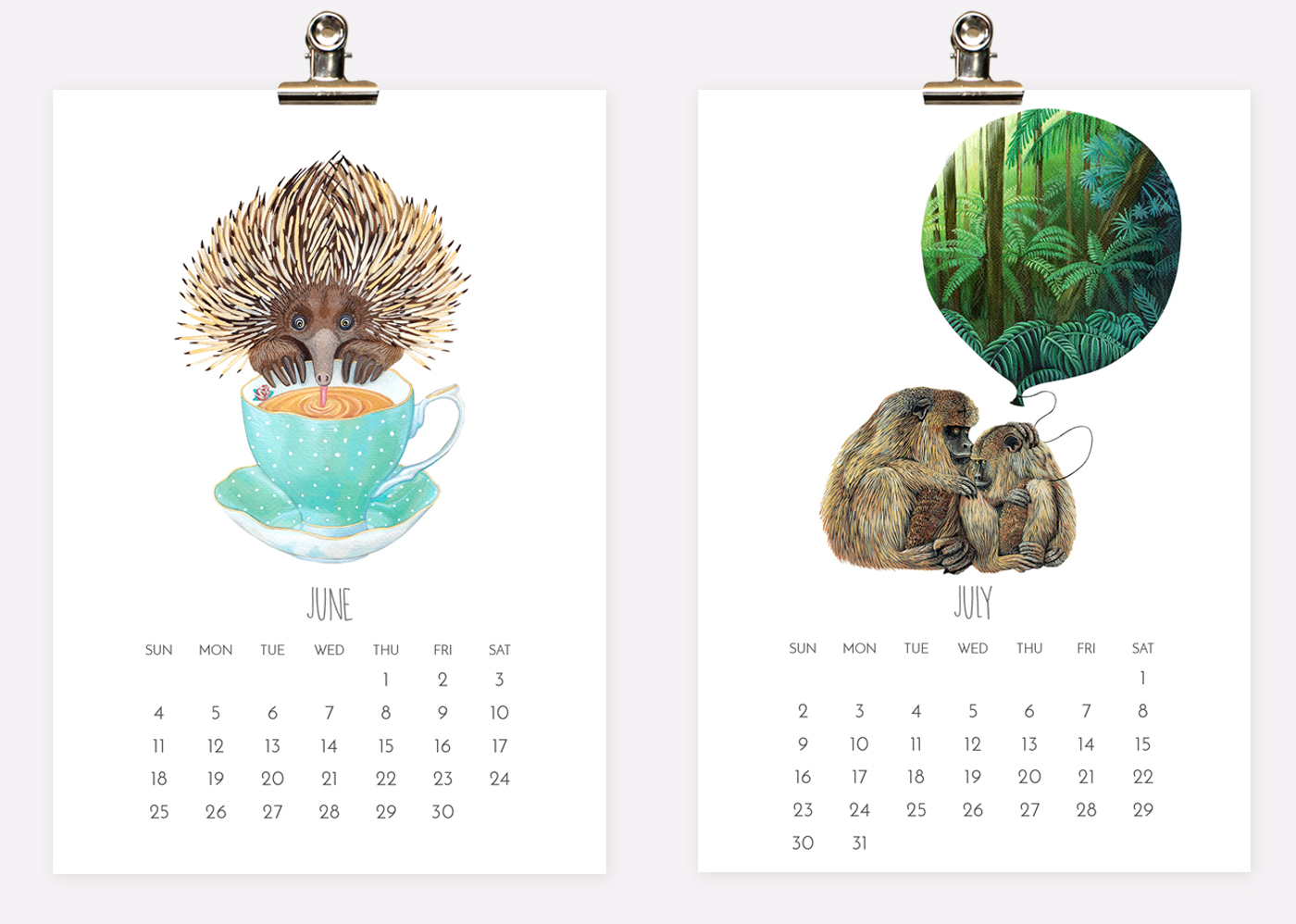 https://www.behance.net/gallery/45708653/2018-wall-desk-Calendar-Stories-from-Forest
I hope you are inspired to create your own designs and maybe even print your own calendars. Here's to the coming New Year!
Which calendar design did you like most? Tell us in the comment section below.
cr: www.nextdayflyers.com/blog/inspiring-creative-calendar-designs